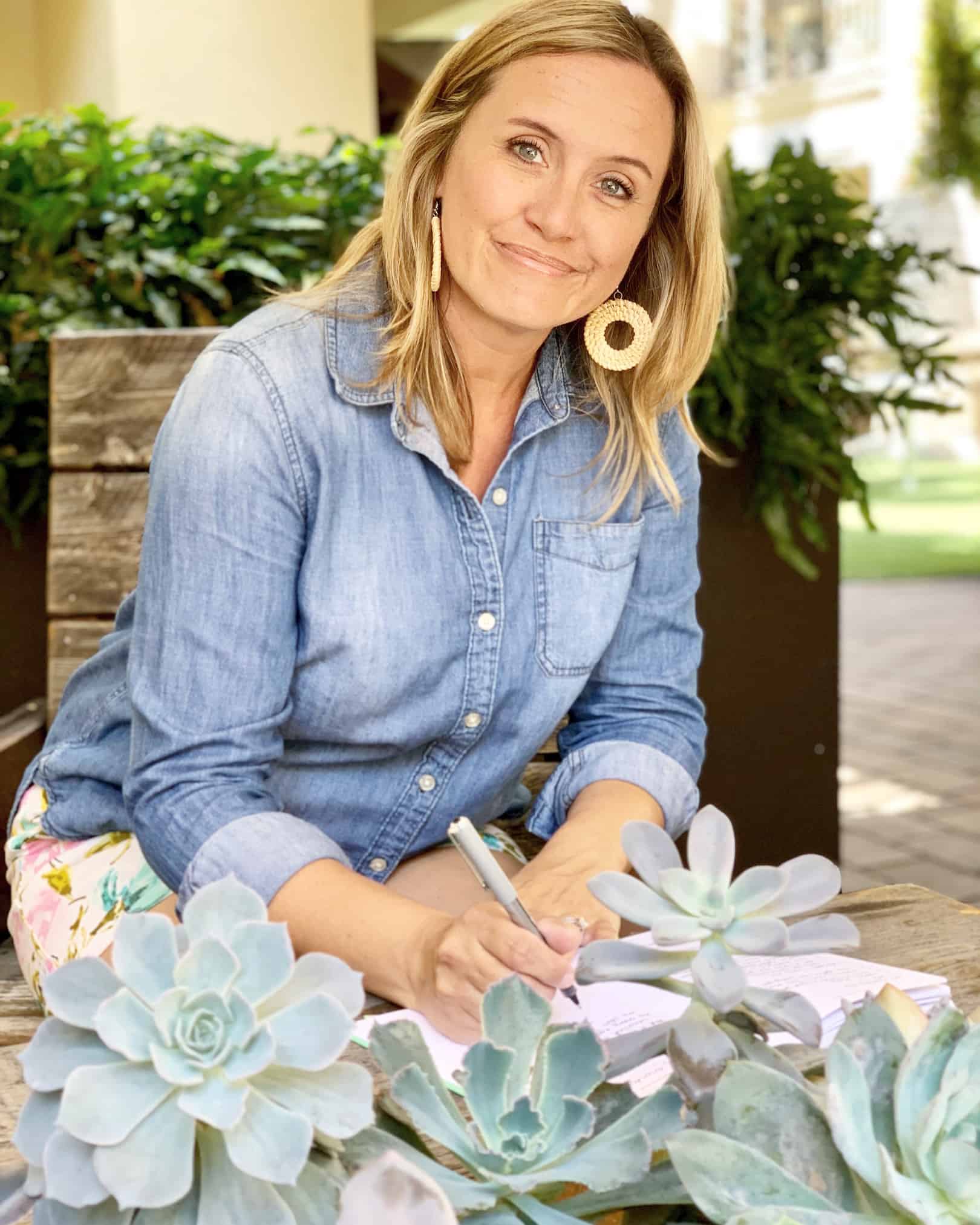 Hi. I'm Samantha.
I'm a content writer and strategist. I live just north of San Diego with my husband, two kids, and our crazy dog.
What else should you know about me?
I'm a lifelong booknerd. Give me a book, and I'm a happy camper.
I love Jesus, coffee, and cupcakes... and tacos.
I can't resist a disaster movie. The less realistic, the better.
Monday is my favorite day of the week.
Mission Statement
To support female entrepreneurs by developing content that turns your audience into customers.
Empowering Female Entrepreneurs
Why is this important to me? Because I'm raising one.
Not only am I a female business owner (which I never expected to be by the way) but my daughter already exhibits that entrepreneurial spirit at age 13. I want her to be able to envision a future where she can create and thrive in whatever capacity she chooses.
A little bit of backstory...
I never intended to get into business. In fact, I graduated from college with a B.A. in Religion. Yes, you read that right.
After college, I worked in youth ministry for a few years, but it just wasn't the right fit. I moved home, found a job, moved to San Diego, and found another job. Soon after, I met my husband. When our daughter was born, I left my office job to stay home full time. It wasn't long before I started a blog chronicling the ridiculous shenanigans that go hand in hand with parenting. I'd always loved writing, and blogging was the creative outlet I needed in the midst of diaper changes and midnight feedings.
When both kids were in school full time, I started writing more regularly on my blog. I sort of fell into freelance writing because not only do I enjoy it, but it allows me to use my skills and work from home. I was listening to a lot of business and marketing podcasts and sharing what I learned with my husband, who works for a growing start-up. One night he looked at me and said, "I think you should start a business." I was floored.
I had been thinking the very same thing, but hadn't mustered the courage to voice my big dreams out loud. I felt unqualified because I had exactly zero experience in business. But the more I researched and considered it, the more I realized that this isn't a reason to ignore this opportunity. It's a reason to go after it and push myself to believe that I can succeed. This drive is also what makes me so enthusiastic about helping other entrepreneurs build their dream businesses.
Are you ready to uplevel your business?
Let's do this! The first step is to tell me about your content needs. Do you want a blog for your business? Are you writing an ebook? Tell me how I can help you save precious time and energy for the stuff that really plays to your strengths.